Tyler Crummy Fabien Heitz Mark Prack
Counterweighted Crane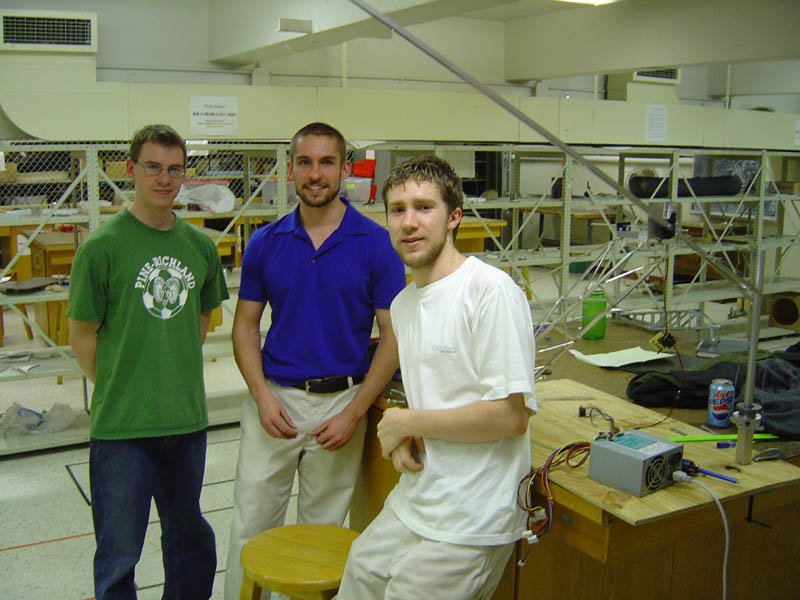 Results:
We won 2 out of the 3 categories: Highest Lift, and Best Height to Weight Ratio!! We lost the lightest structure to lift the requisite 2" (David Rice's group took that one at 7.9 oz - we weighed 19.7 oz). We did beat out 37 other teams in two of the categories. Unfortunately, getting a minimal weight was next to impossible with our design.
The next highest lift was at 3.875" (vs. our 7.25" lift). Due to unknown problems we only lifted 7.25" during the competition, as compared to the 8.5" lifted during testing. We believe that due to too much repetitive testing, weaknesses arose in our structure and in the servo.
The Structure:
In the above picture is the structure that was built for the Stress Analysis Design Project in the Spring of 2004.
The project consisted of designing, building and testing an all-aluminum (almost) structure to lift a 1-pound weight at one end of a pre-built playing field while not touching the ground, aside from the clamping area, as well as the center block and the pole on which the weight slides vertically (see image below for views of playing field).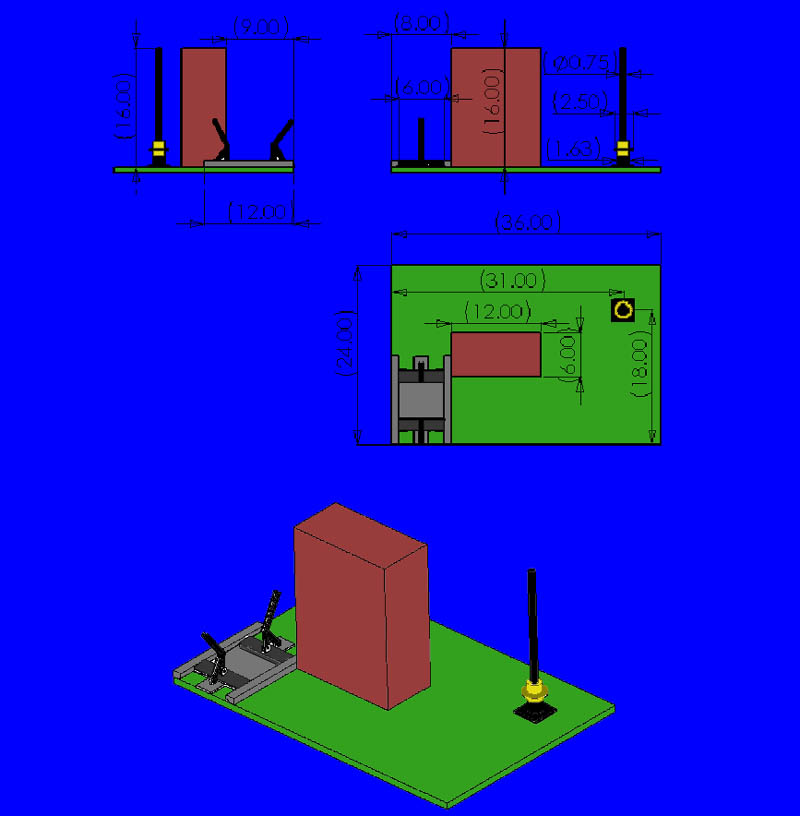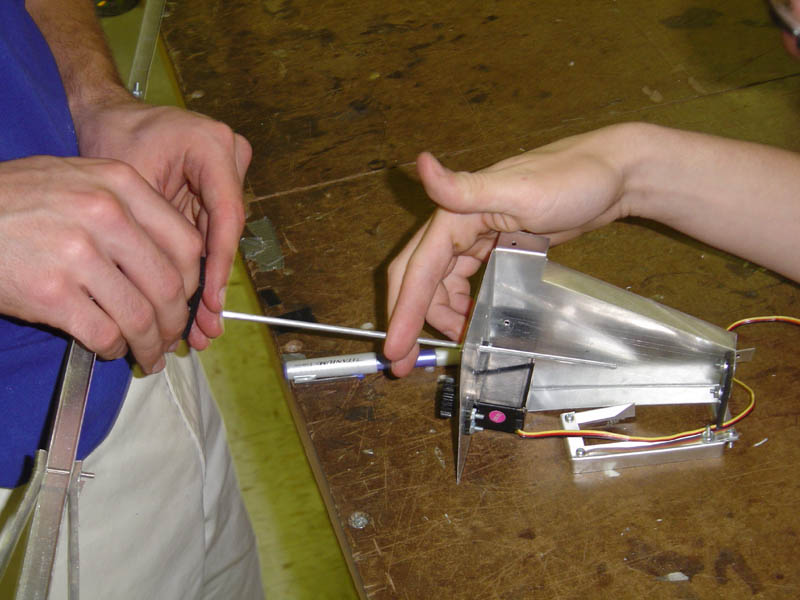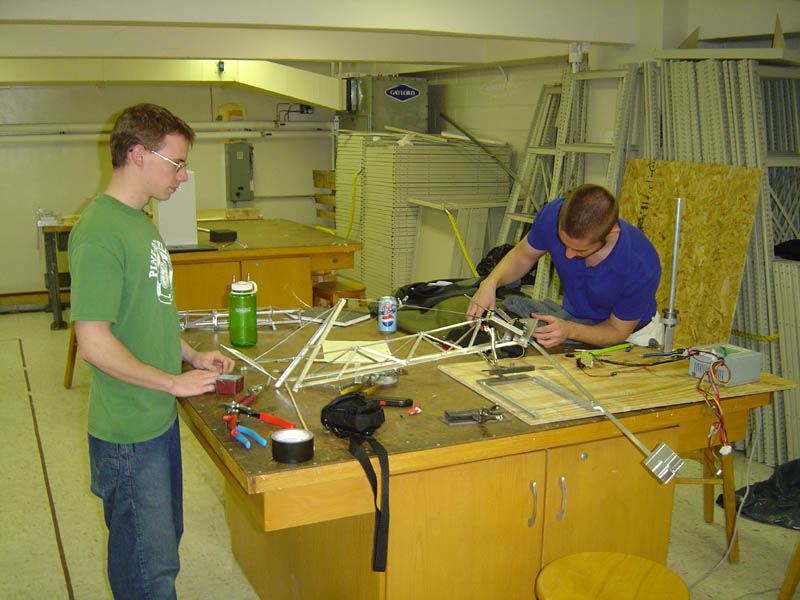 Next: The Mechanism
Stress Analysis Project 2004 | The Mechanism | Performance | Features
This site was last updated 05/06/04